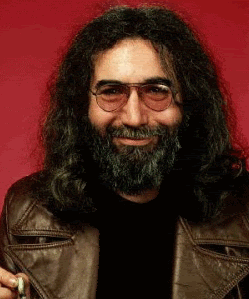 Captain Trips was a majestic conduit of pure Being when he played the guitar. He wove soaring, wailing sonic explorations of space and time, heartache and joy which took ecstatic Deadheads along for the ride.
Jerry Garcia of the Grateful Dead could take the ineffable, the wordless and express it with breathtaking eloquence and sensitivity and nuance. When Uncle Jerry plugged in, he didn't just plug into an amp. He plugged into Godhead itself.
He was born in San Francisco on August 1, 1942. August 9 will mark the 15th anniversary of his death in 1995.
Happy Birthday and Thank You, Jerry!